Climate Change: Denmark Partners Nigerian Government On Green Energy Transition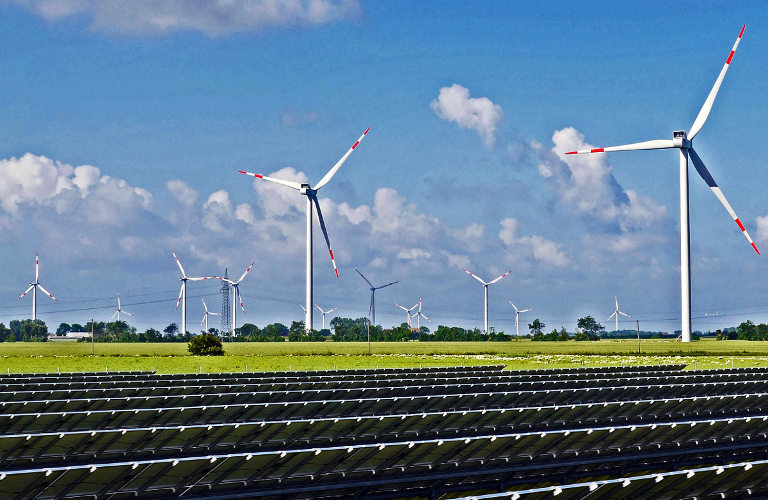 Faridat Salifu
The Government of Denmark has assured the federal government of its readiness to help Nigeria transition to green energy as a way of tackling climate change.
Danish Minister of Development Cooperation and Global Climate Policy, Dan Jorgensen, gave the assurance during a visit to the Ministry of Environment, hosted by the Minister of State, Ishaq Salako, in Abuja on Monday.
Jorgensen said Denmark and Nigeria can work together to achieve a successful green transition and fight against climate change, as such partnership will boost employment and mutual economic growth.
He noted that Denmark has already transitioned its energy systems from oil, gas and coal to renewables and other energy efficient measures and that it was possible for Nigeria to also transition, putting into consideration, its own environmental and climate peculiarities.
He noted that Nigeria has a huge potential in solar energy which is cheaper and more reliable.
Jorgensen said: "So I will say that we need to do this for the climate yes but even if there is no such climate change, still this will be the sensible thing to do for economic reasons.
"And to make sure that as many people as possible have access to clean affordable energy. Because in my opinion it is human rights that you can have electricity or energy in your home.
"There is no doubt that Nigeria has embarked on a very ambitious travel. The new administration has put forward some very bold and visionary plans for the future. And I think there is a great opportunity for a collaboration between Denmark and Nigeria.
"We are already collaborating and we are already friends but we can work even closer together, especially on the success of green transition.
"We all know we need to do more to fight climate change. Certainly that is obvious in Africa and Nigeria climate change is already evident. But it will be even more so in the future.
"What has shown in Denmark obviously is different from country to country but we can share our own experiences.
"We are aware of the plight of Nigeria and Africa on climate change and the need to partner in the area of climate mitigation, financing and adaptation.
"We want to set an example that can inspire others; we will learn from each other to partner for a positive result at the upcoming COP28."
Responding, the Minister of State for Environment, Ishaq Salako, said the partnership between Nigeria and Denmark on green transition will boost employment in the country.
The minister highlighted the need for countries to collaborate to achieve a resolution on the issue of climate change.
Salako noted that the ministry has been piloting the sovereign green bond and working towards avoiding disasters like flooding to avert poverty.
He said: "There is need for food security; if the land is degraded, there cannot be food security.
"Environmental actions to stop land degradation and poverty eradication disasters are taken seriously by the ministry."