Climate Change: Dangote Group moves to save environment, parleys journalists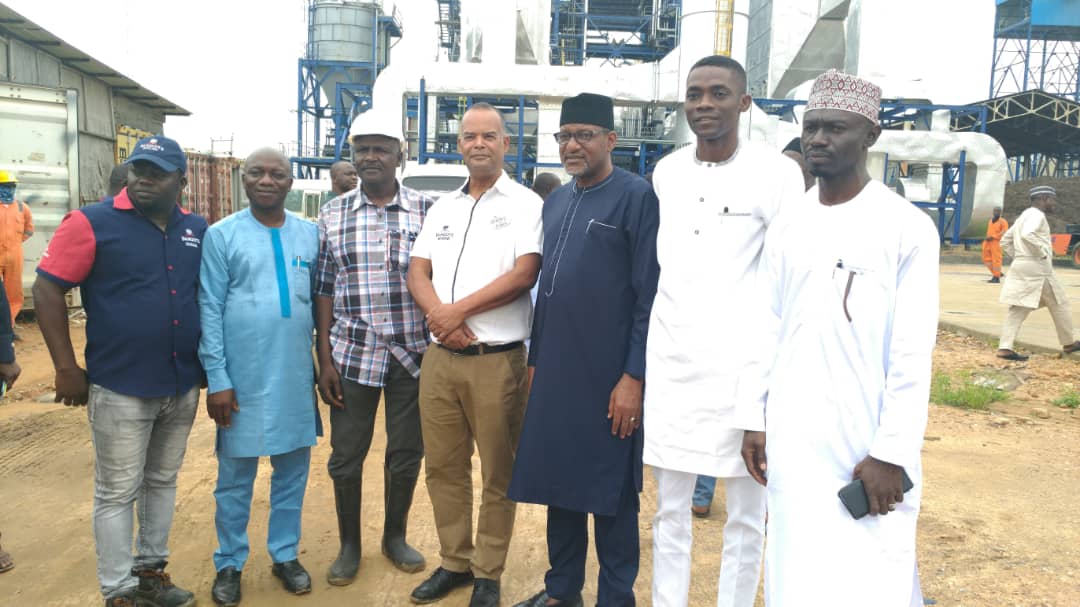 By Grace Samuel
Africa's foremost conglomerate, Dangote Group has tasked journalists to scale up their reportage on the environment and help promote sustainability initiatives aimed at mitigating impacts of climate change.
The charge was made at a two-day workshop Dangote Group organised for journalists from six North Eastern states of Nigeria in Yola and facilitated by Climate Africa Media Initiative and Centre (CAMIC).
Elaborating the rationale for Dangote's interest in promoting sustainable environmental practices, the Group's Media Relations Manager, North, Jibrin Abubakar, said the environment is man's most important asset which must be protected in order to foster peace and harmony.
He noted that in view of the challenges associated with climate change, Dangote Group company deemed it imperative to parley all stakeholders including the government, citizens and journalists to ensure that best environmental practices are achieved.
Abubakar noted that being the most critical stakeholders with diversified business operations, the Group was glad to work with journalists and media organizations in the promotion of sustainability and environmental practices.
He urged the journalists to use the knowledge learnt during the two day training to ramp up advocacy towards best environmental practices.
In his presentation, Prof. John Ngamsa of Modibbo Adama University, Yola, urged journalists to invest in environmental journalism with all seriousness because the environment is man's only protective enclave.
Ngamsa noted that the climate change which is a consequence of man's inimical practices in the environment has led to a number of pestilences including global warming, pollution, flooding, erosion among others. He posited that journalists must take the gauntlet to halt further drift in the interest of humanity.
He charged media operators to invest significant time and resources in order to write compelling stories that will prod the government and stakeholders to take necessary actions to save the environment and also do the necessary follow ups on such reportage.
Ngamsa, applauded the Dangote Group for its concern and proactive moves to save the environment urging participants to appreciate the gesture by coming up with intuitive reports that will compel policy makers to initiate friendly environmental practices.
Earlier in his presentation entitled "Journalism and Climate Change", the Executive Director, Climate Africa Media Initiative and Centre (CAMIC),
Aliu Akoshile, described journalists as critical stakeholders in protecting and preserving healthy environment.
He urged journalists and media organizations to make conscious commitment to environmental reporting considering the myriad of challenges bedeviling the country and other regions of the world as a result of climate change.
Akoshile, who is also the publisher of NatureNews, urged media organizations to create environment desks and dedicate special sections and programme to covering environmental issues.
He said this is the least media organisations could do, noting that if media organizations will create pages for politics, sports, entertainment, among others, there is greater need to dedicate more pages to the environment because no human activity could thrive without a sustainable environment.
He called on the authorities to adopt people-centric approach in developing and implementing environmental policies because, according to him, the laws are made to ensure the general good of the people, and not the other way around.
On his part, Dr. Shadrach Idi of Taraba State University urged journalists to redirect their energy into Investigative Environmental Journalism.
He noted that although there are inherent challenges and enormous risks associated with such ventures, there is need for journalists to put robust interest in the area because of its immense benefits to humanity.
In his closing remarks, the Programme Director, CAMIC, Rasheed Yusuf, commended the facilitators and the participants and appealed to participants in particular to effectively use what they have learnt.