Benue's Unending Crisis: The Plight of Internally Displaced People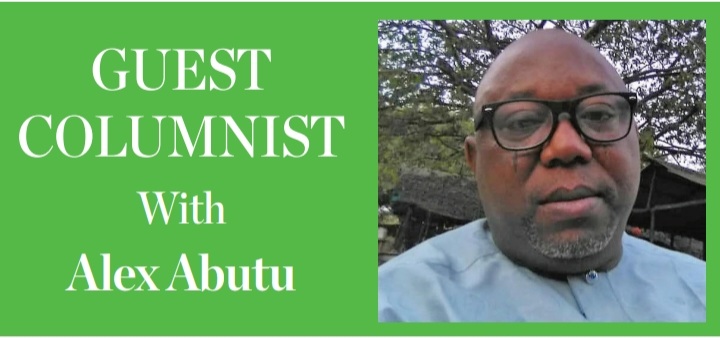 By Alex Abutu
Nigeria, the most populous country in Africa, has been grappling with a protracted crisis that has led to the displacement of millions of its citizens. The humanitarian catastrophe of internally displaced people (IDPs) scattered throughout the country is an issue that demands immediate attention and concerted efforts to alleviate their suffering.
While it is agreed that crisis-induced displacement is a phenomenon experienced all over the country, the situation in Makurdi, Benue State is not only worrisome but something the new Governor should give urgent attention to.
In my over five decades of being a Nigerian and an indigene of Benue State, we have never had a situation such as this. Not even during the Civil War between 1967 to 1970, when Benue State served as a shield for those who were scampering from federal fire powers, did we witness this level of displacement and open disgrace that we are experiencing today in Makurdi.
The crisis of internally displaced persons in Nigeria is multifaceted and can be traced back to several root causes including insurgency and terrorism: the Boko Haram insurgency in northeastern Nigeria has been a major driver of displacement. This extremist group's attacks have forced countless people to flee their homes in search of safety. Similarly, clashes with other armed groups in different regions of Nigeria have contributed to the displacement crises. In Benue, we are still struggling to understand the root causes but, on the surface, it is believed to be as a result of the constant clashes between farmers and Fulani herders.
Another contributing factor to the increasing rate of internal displacement is ethnic and religious conflict: Nigeria has witnessed numerous episodes of ethnic and religious tensions that have escalated into violent conflicts. These conflicts have led to the displacement of communities, as people flee violence and destruction.
Climate Change and its attendant effects like drought, flood and desertification, have also contributed to displacement in Nigeria. Climate change-induced disasters have displaced people from their homes and livelihoods, particularly in the northern regions of the country.
All the indicators stated above may be responsible for the convergence in Makurdi of all those affected by the various crises that have rocked other parts of the state in recent times. As they continue to stay in the IDP camps, they are subjected to some of the following challenges: Inadequate Shelter: Many IDPs live in overcrowded and unsanitary camps or settlements with limited access to proper shelter. Some are forced to seek refuge in informal settlements, exposing them to harsh weather conditions and insecurity.
Food Insecurity: Displaced populations often struggle to access sufficient food and clean water. Malnutrition rates among IDPs, particularly children, are alarmingly high. Healthcare: IDPs have limited access to healthcare facilities, leading to preventable diseases and maternal mortality. Many displaced individuals suffer from physical and mental health issues without proper medical care.
Education: Displacement disrupts the education of children and young people, leaving them with limited access to educational opportunities, which can have long-term detrimental consequences for their prospects. Security Concerns: IDPs are often vulnerable to exploitation, violence, and abuse. Women and children are particularly at risk of gender-based violence and trafficking.
Addressing the crisis of internally displaced people in Nigeria requires a comprehensive and coordinated effort: Conflict Resolution: Efforts to resolve ongoing conflicts and promote peace must be a priority. This includes dialogue, reconciliation, and disarmament initiatives aimed at reducing violence and instability.
Humanitarian Assistance: Adequate humanitarian aid must be provided to IDPs, including food, clean water, shelter, and healthcare services. NGOs and international organizations play a crucial role in delivering this assistance. Education and Livelihood Support: Initiatives should focus on ensuring that displaced children have access to education and vocational training opportunities. This can help break the cycle of poverty and dependency on aid.
Protection and Security: IDPs need protection from violence and exploitation. Law enforcement agencies should work to ensure the safety and security of displaced populations. Climate Change Adaptation: Addressing the environmental factors contributing to displacement requires long-term efforts to mitigate the effects of climate change and build resilience in vulnerable communities.
Indigenes of Benue are not known to live the kind of lives seen in the IDP camp and it would be a thing of joy if the governor, who is a seasoned mediator as a priest, with the sacred power to serve God's people, led them to union with God by teaching the people, shepherding them through leadership, and offering pastoral care and spiritual guidance. He must also provide proper economic leadership and investigate the root causes of the crisis to put an end to it.