AMN To launch Maritime Growth Template For Tinubu's govt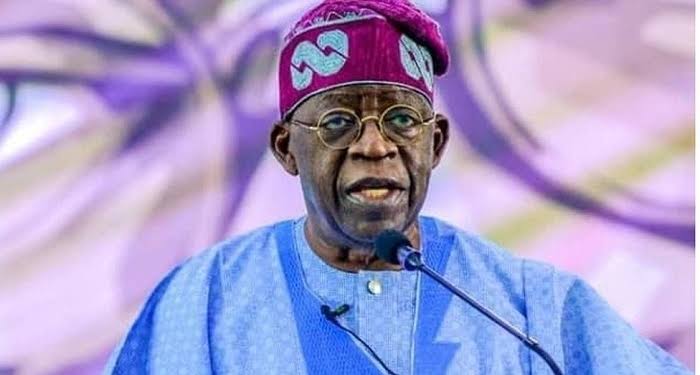 The Asiwaju Maritime Network (AMN), is set to introduce a strategic book aimed at providing guidance to the new administration in realizing the vast potentials within the nation's maritime sector.
The book, titled "Roadmap to Renewed Maritime Hope," is scheduled to be launched on Saturday, May 27th, 2023, at the NAF Conference Centre in Abuja.
"Roadmap to Renewed Maritime Hope" serves as more than just a book; it acts as a call to action, uniting people and testifying to the boundless possibilities that await the nation if the maritime industry's potential is unlocked. It inspires unity, emphasizes the need for collective efforts, and showcases the limitless opportunities that can be harnessed from the maritime sector.
Mallam Usman Kaoje, the author of the book, describes it as an enlightening exploration of the potential that exists within Nigeria's maritime industry. The book's purpose is to inspire a long-term vision, instil leadership commitment, and restore confidence in the industry. It represents the collective aspiration to overcome challenges, stimulate investment and growth, and meet the unique demands of the vibrant maritime sector.
A key focus for the Asiwaju Maritime Network (AMN) is the urgent need to alleviate congestion at Apapa Port and unlock the potential of other significant seaports such as Onne, Warri, and Calabar.
The author recognizes the importance of forward-thinking strategies to modernize the ports, including deepening harbours, expanding berths and docking facilities, and improving the accessibility of waterways to ensure seamless transportation of goods and passengers.
The author emphasizes the significance of inter-agency cooperation and coordination as crucial pillars in the journey towards transforming Nigeria into a prominent maritime nation. Given Nigeria's intrinsic connection to the vast surrounding ocean and its position within the Gulf of Guinea region, decisive action, perseverance, and collaborative partnerships with stakeholders are deemed essential to strengthen the country's position and pave the way for sustained prosperity in the future.
Mallam Usman Kaoje concludes by urging everyone to embark on this transformative voyage together, driven by innovation, resilience, and unwavering determination. The time has come to embrace Nigeria's maritime destiny and secure a prosperous future for generations to come.