Africa's Future May Depend on Natural Gas – Experts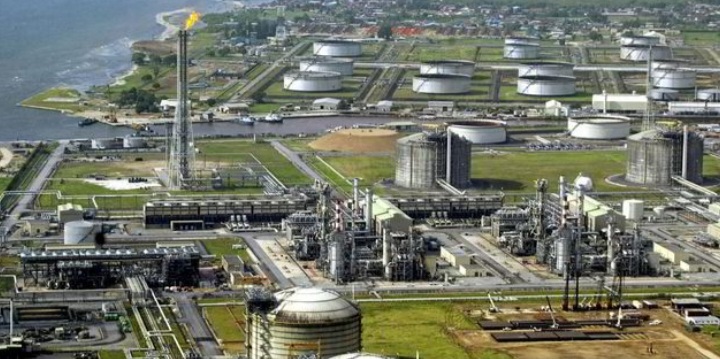 By Yemi Olakitan
A huge energy prospect for the continent is being confirmed by ongoing discoveries, both for export markets and to power domestic development.
The potential of natural gas as a viable energy source for the nation has been highlighted by the recent signing of an agreement to develop what has been dubbed South Africa's largest liquified natural gas project in the Mpumalanga region.
Afro Energy, a division of Australian gas exploration Kinetiko Energy, and South Africa's Industrial Development Corporation (IDC) have partnered on the "non-binding term sheet" arrangement.
The endeavour is anticipated to produce 50 MW of equivalent energy, eventually increasing to 500 MW. The development of further LNG gas equivalent projects is also an option.
The agreement comes as onshore gas is once again receiving attention, and South Africa's electricity crisis shows few indications of abating.
The South African government even announced preparations to reconsider the idea of shale-gas exploration in the Karoo region in May. TotalEnergies has been given permission to conduct oil and gas exploration off the west coast of South Africa.
The Mpumalanga discovery has proceeded to a fair degree and uses a creative public-private collaboration strategy. The natural gas deposit, which is believed to be worth 3.1 billion cubic feet, is small in comparison to the enormous gas reserves found in other parts of Africa.
The estimated 620 trillion cubic feet of natural gas reserves in Africa are primarily located in Nigeria, Algeria, and Senegal.
With the 10th largest proven natural gas reserves in the world, Algeria is currently the largest natural gas exporter in Africa and the fourth largest gas exporter globally because of its proximity to Europe and well-developed LNG infrastructure.
Following Russia's invasion of Ukraine, Europe is attempting to wean itself off of Russian energy. North and West Africa are well positioned to fill the void. Existing trans-Mediterranean gas pipes can help with this, and a number of more pipelines are being planned.
The potential for African oil and gas exports to Europe is immense, but there are supply constraints and political obstacles that must be overcome.
Natural gas has long been hailed as a "transition fuel" that can make the switch from fossil fuels like coal and oil to renewable energy sources easier. According to certain standards, petrol burns more efficiently and creates fewer carbon dioxide emissions than other fossil fuels.
It is available in plenty and can be liquefied, compressed, and stored. Natural gas has an edge over less dispatchable renewable energy sources like solar and wind due to its storage capacity. Complementary technology, such as batteries, hydrogen, or pumped storage, is necessary to store and provide renewable energy as and when needed.
Resources for natural gas can easily be incorporated into the world's well-established natural-gas infrastructure via pipelines and international shipping. This means that as soon as fields are built, frontier natural-gas territories, like South Africa, will be able to "plug in" to this system and start supplying gas to the areas that need it.
Ghana serves as a useful illustration of what is feasible. Around 2006, the nation's oil and gas industry saw the first discoveries, and it took it 40 months to create its first good. The nation generated 2,4 million metric tonnes of petrol in 2021.
Africa's development needs must be weighed against the urgent need to reduce greenhouse gas emissions in order to meet the Paris 2050 commitments and stop climate change.
Nearly half of Africa's population still lacks access to power. Natural gas still has a place in the changing energy mix for the continent, according to the Africa Energy Commission.
A switch to natural gas would still be a positive development given that Africa still accounts for only 4% of global carbon emissions and that the bulk of its citizens still use biomass to power their homes.
The domestic situation is as follows. The world is in desperate need of natural gas. Despite being surrounded by abundant resources, Africa only contributes 6% of the world's gas exports at the moment.The possibilities are substantial. There is gas activity happening globally, and Africa has to join the celebration.