AfDB: Africa is Ideal Location to Manufacture Electric Vehicle Batteries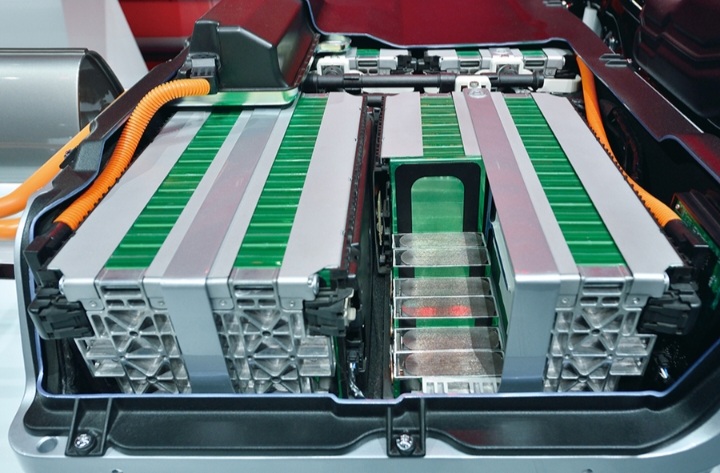 By Yemi Olakitan
Africa is the ideal location, according to Akinwunmi Adesina, president of the African Development Bank Group (AfDB), to produce batteries for electric vehicles.
Adesina said that Africa had large quantities of cobalt, manganese, and platinum that could be leveraged to develop a thriving manufacturing sector rather than being exported as raw materials in his remarks on Thursday at the Berlin Energy Transition Dialogue, which was organised by the German government.
"Africa is an important supplier of metals and minerals for utility-scale battery storage and electric car value chains. Therefore, Africa is the ideal location to produce lithium-ion batteries for German automobiles, according to him.
The president of the AfDB stated that it was vital to lessen the world's reliance on fossil fuels and maximise Africa's renewable energy resources.
He urged Germany to make investments in an African future that is cleaner, happier, and more wealthy, claiming that the continent had the potential to become a global leader in sustainable development.
According to Adesina, the potential was constrained by energy issues that millions of Africans confront, such as a lack of electricity and clean cooking facilities.
According to him, the continent must link 90 million people per year to electricity by 2030 and wean 130 million people off of unclean cooking fuels each year in order to fulfil the seventh sustainable development target, which is to provide everyone with access to affordable, dependable, sustainable, and modern energy.
According to Adesina, the cost of Africa's energy transformation will be around $100 billion per year between 2020 and 2040. He also maintained that natural gas should be a significant component of the continent's diverse energy mix in order to provide a reliable energy supply.
"Like in Germany and throughout Europe, Africa needs time to shift and access to its natural gas resources as a transition fuel. Therefore, a crucial component of the energy mix for ensuring supply security and essential for Africa is natural gas, he continued.
Some successful examples of EV adoption in developing countries
China is the world's largest EV market, accounting for 22% of global EV sales in 2022. China has implemented various policies and incentives to promote EVs, such as subsidies, tax exemptions, preferential license plates, and mandatory quotas for manufacturers.
China also has the largest network of charging stations, with more than 1.7 million public and private chargers by the end of 2022. China's EV industry is dominated by domestic brands, such as BYD, NIO, and Xpeng, which offer a wide range of models and prices.
India is the world's largest market for two- and three-wheeled vehicles, which account for more than 80% of the country's vehicle fleet. India has been promoting the electrification of these vehicles through its FAME scheme, which provides subsidies, tax reductions, and financing support for EV buyers and manufacturers.
India also has a target to achieve 100% electrification of public transport and 40% of personal mobility by 2030. Some of the leading players in India's e-mobility sector are Hero Electric, Ather Energy, and Ola Electric.
Ethiopia is one of the few African countries that have a national strategy for electric mobility, which aims to increase the share of EVs in the passenger vehicle fleet to 30% by 2030. Ethiopia has a favorable context for e-mobility, as it imports most of its fossil fuels but generates almost all of its electricity from renewable sources, mainly hydropower.
Ethiopia has also partnered with several international organizations and companies to pilot and scale up EV projects, such as electric buses in Addis Ababa, electric taxis in Hawassa, and electric motorcycles in Bahir Dar.