World Food Day: HOMEF, ERA/FoEN, Calls for FG Action Against Hunger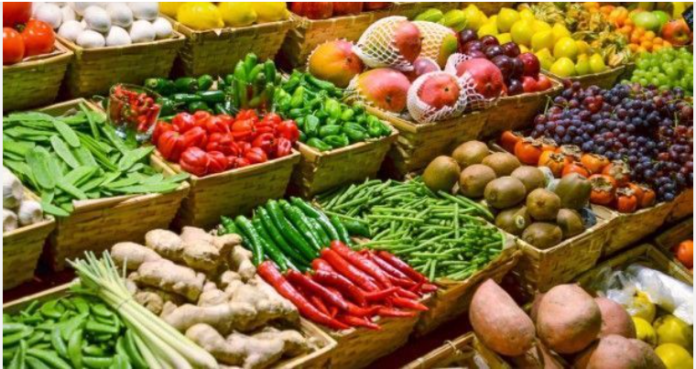 By Obiabin Onukwugha
As the United Nations marks its World Food Day, environmental bodies, Health of Mother Earth Foundation, (HOMEF), and the Environmental Rights Action/Friends of the Earth Nigeria (FoEN), have called on the federal government of Nigeria to take conscious actions to address food shortages, which fuels hunger.
They made the call in an event organised by HOMEF in commemoration of the World Food Day, in Benin, Edo State Capital City, Sunday.
Speaking, Executive Director of HOMEF, Nnimmo Bassey, called for increased support for farmers by protecting their rights to seeds, providing extension service and security in crisis-prone areas of the country.
Bassey said the 2023 World Food
Day should encourage stakeholders to unravel the root of hunger and malnutrition and address food injustice.
He lamented that modern agriculture was undermining Nigeria's pursuit for food sovereignty and poses threat to the health conditions of the people.
He said: "One big challenge before us today is protecting our food, including
water, from the new wave of colonialism that is systematically taking
hold of food systems across the globe.
"Marking World Food Day should encourage people, organizations, and governments to unravel the root of hunger and malnutrition, address food injustice, and abuse of farmers' rights. The day is a reminder of the avoidable fate of millions worldwide who suffer from hunger despite abundant natural and human resources.
"We must not fail as individuals to ensure that what goes into our stomachs is safe. We must demand accountability from regulatory agencies to ensure that food products approved for import are wholesome, meet the dietary requirements of the people, and support the local economy.
"We must squarely face and find ways to resolve the underlying structural and systemic issues behind hunger and malnutrition – poverty, food waste, conflicts, inequality, imperialist plunder, and poor public policies. We must
champion an agriculture system that minimizes environmental impact,
ensures food security for present and future generations, reduces food
waste, and promote responsible consumption."
On her part, Deputy Director, ERA/FoEN, Mariann Bassey-Orovwuje, noted that called for policies that celebrate the
smallholder farmers who produce over 70 percent of the food consumed
globally.
She said: "Food is a central and
integral part of any society, and it creates a connection between our
beliefs, ethnicity, and cultural heritage. Food is not just a part of
culture; it defines culture. What we eat and how we eat provides much
information about specific cultures. Food, water, and soil are all
interconnected and are not commodities. They are a sacred,
life-affirming, and central composite of every existing society".
"We need deep-rooted changes in how agriculture is practiced
and how the food system is organised and regulated. We need to wean our
food system from corporate control and concentration and keep seeds in
the hands of small-scale farmers."
The theme for this year's World Food Day, is "Water is Life, Water is Food.
UN Secretary General, António Guterres, in his message said the World Food Day 2023 comes during a global food crisis, with the world moving backwards on ending hunger and malnutrition