We target $20 billion annually on blue economy, says Oyetola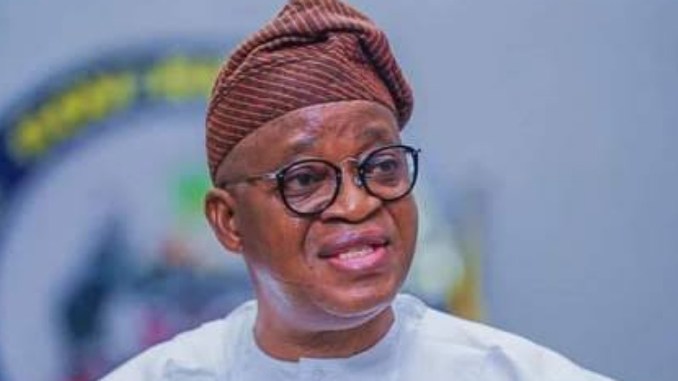 By Obiabin Onukwugha
The Minister of Marine and Blue Economy, Adegboyega Oyetola, has stated that the goal of the ministry under his leadership is to generate $20billion and create two million jobs annually.
This is even as the Minister announced that the Federal Government is considering to set up a national shipping line through strategic public-private partnership (PPP) arrangement to unlock more opportunities for the country's marine and blue economy sector.
Oyetola ssid the aim of the partnership is to capture a substantial share of the estimated $10billion annual ship charter market within the country.
Ship chartering is the hiring out the use of a ship by a vessel owner to another company, the charterer, for the transportation of goods.
Oyetola stated this at the 2023 Abuja investment summit and expo, which held recently.
The minister, who was represented at the event by his technical aide, Busayo Fakinlede, also unveiled the ministry's strategic plans to redefine the marine and blue economy sector for sustainable national socioeconomic growth and development.
He revealed that there were ongoing efforts by the federal government to further implement a comprehensive plan that includes the expansion and optimisation of ports, infrastructure refurbishment, and the development of deep-sea ports, amongst others.
He said: "In Nigeria, experts have noted that the untapped potential within the marine and blue economy sector is estimated to be a staggering $296 billion. Recognising this immense opportunity, we are committed to driving forward with policies and initiatives that aim to unlock this latent value.
"Our ambitious goal is to generate up to $20 billion annually and create about 2 million jobs on an annual basis through strategic development within this sector.
"We aspire for the marine and blue economy to become a substantial contributor to our nation's economy, with a target to at least match the GDP contribution of the oil and gas sector within the next four years.
"Our commitment to the development of inland waterways is unwavering," Oyetola said.
"We aim to link all regions of the country through our inland waterways by exploring PPP arrangements that would facilitate the attraction of foreign direct investment (FDI) to the inland waterways."