South Africa is open for tourism, says Consul-General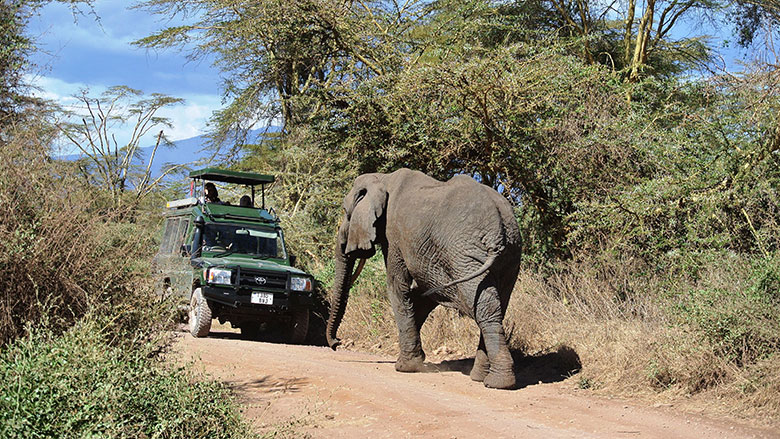 Dr Bobby Moroe, South African Consul-General in Lagos, called on Nigerians to choose South Africa as their preferred tourist destination.
Moroe made the call during the South Africa Week, held in Lagos, to celebrate the country's 29th anniversary of democratic rule as well as bilateral and diplomatic relations with Nigeria.
According to the Consul-General, South Africa is a suitable country to visit for business, conferencing, tourism, education and leisure.
"Today, we are celebrating the diplomatic relations between Nigeria and South Africa, we are also celebrating 29 years of democracy in South Africa.
"We have chosen to celebrate in Nigeria to appreciate the role Nigeria has played in struggle for South Africans' liberation.
"South Africa will never forget the role Nigeria has played in its liberation agenda, so this is how we show our appreciation.
"Today is the beginning of a new journey in the renewal of our friendship with Nigerians. So, we urge Nigerians to visit South Africa for conferencing, studies, business and to find love.
"South Africa is open for tourism," he said.
Also,Thekiso Rakolojane, Regional Head, South Africa Tourism (SAT), said the 'Rainbow Nation' was well endowed with choice destinations for tourists as he explained the available attractions.
"We at South Africa Tourism are excited to be part of the celebration of South Africa week. We have been here since 2015 and we appreciate the relationship so far.
"We seize this opportunity to welcome tourists to South Africa to explore the abundance of beaches, wildlife and all," he said.
Some of the South Africans and Nigerians at the programme, in separate interviews with the News Agency of Nigeria (NAN) spoke on their attractions for cultures of other countries.
Musa Nzuza, a South African, who is into industrial catering, said " I cherish Nigerian food and their respectful nature; the greetings are second to none; I always feel like a queen when they greet. In fact, Nigeria is my second home."
Also, Herman Franken, who works with South Africa International Breweries, said having worked in Zambia, Namibia and Ghana, he could boldly say Nigerians were more friendly and approachable.
Similarly, Lynette Mitchell, Financial Manager with SON International, described Nigerians as welcoming, hospitable and best people in Africa.
A Nigerian Model, Mr Kenneth Joseph, said "South Africans are also loving individuals who are so passionate about their culture. This, I cherish in them.
"Nigerians must also learn to take pride in their culture and improve on exhibiting it."
NAN reports that delegates at the event were entertained with scintillating Zulu dance performance.