Sanwo-Olu orders Clampdown on Illegal Jetties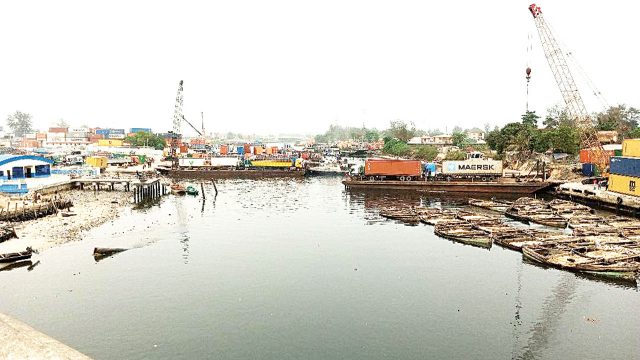 Yemi Olakitan
The Lagos State Governor Babajide Sanwo-Olu, through the Commissioner for the environment has ordered clamped down on illegal and substandard jetty construction in Ijegun-Egba in Amuwo Odofin LGA by the community for the safety of residents commuting along the waterfront corridor from the jetty.
Directing that a 'Stop-Work-Order' should be served on the builders of the jetty on Saturday, the Commissioner for Waterfront Infrastructure Development, Yacoob Ekundayo Alebiosu said the construction falls short of the prescribed standard for safety and the State Government will not fold its hands and allow anybody to endanger the lives of its citizens particularly school children that use the jetty daily.
Alebiosu urged them to use the jetty constructed by the government which he said is enough to serve the people of the area, advising residents who want to build private jetties to do all the necessary environmental impact assessments and obtain the necessary clearance from the Ministry before embarking on such projects.
Mr. Aliu Alebiosu, the representative of the Olu of Ijegun Ibasa/Satellite Town, Oba Afeez Oriyomi Shittu who received the 'Stop-Work-Order', promised to abide by the decision of the government and stop any further construction of the illegal jetty.
He, however, pleaded for more interventions from the government, saying the two jetties constructed by the government are serving 22 communities and so the community wants more.
The Commissioner also visited the ongoing Agboyi-Ketu ferry terminal, Takwa-Bay jetty, Ebute-Ero jetty and Oworonsoki Foreshore Scheme, assuring residents in the area of the present administration's commitment to delivering good projects along the Lagos waterfront corridor.