Lagos closes Mile 12, Owode Onirin on Environmental Violations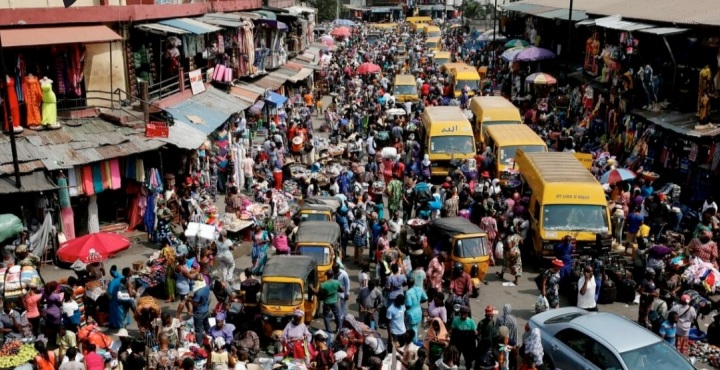 Yemi Olakitan
As a result of serious environmental violations, the Lagos State Government has declared the immediate closure of Mile 12 International and Owode Onirin markets.
A statement issued on Friday and signed by Kunle Adeshina, Director of Public Affairs for the Ministry of Environment and Water Resources, contained the closure of these markets.
According to Adesina, law enforcement personnel from the Lagos Waste Management Authority and Lagos Environmental Sanitation Corps stopped the markets in response to orders from Tokunbo Wahab, commissioner for the environment and water resources.
Speaking on the operation, Wahab stated that there will be no tolerance for filth in any of the state's markets.
He emphasized the need for strict sanitary measures in Lagos markets, stressing that a healthy city required cleanliness and adherence to environmental laws.
The recent incidents at the Mile 12 and Owode Onirin markets, he continued, "have highlighted the urgent need for rigorous adherence to sanitary standards in our markets. Despite being a painful choice, the closure is a requirement to address the current environmental concerns and to guarantee the safety and wellbeing of all stakeholders.
The stakeholders will be able to examine the situation and improve public health and environmental sanity surrounding those axes thanks to the closure of the Mile 12 and Owode Onirin markets. Market conditions have gotten so bad that quick intervention has become necessary.
The commissioner emphasized that the enforcement action was not a one-off incident but rather a component of a larger plan to promote a culture of cleanliness and observance of environmental laws in all state markets.
He urged company owners and clients to prioritize sustainability and hygiene in all aspects of everyday operations.
For his part, Dr. Muyiwa Gbadegesin, managing director/CEO of LAWMA, noted that the markets were shut down due to extremely poor hygienic conditions and a long list of environmental violations, adding that the closure was required to protect the public's health and make sure it was thoroughly cleaned and sanitized