Lagos Calls for Environmental and National Security Focus in Construction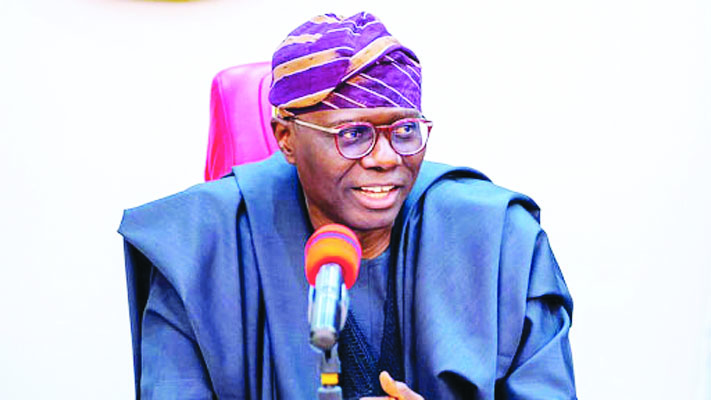 By Faridat Salifu
In a firm message to the residents of Lagos, the Lagos State Government has underscored the paramount importance of securing planning permits and adhering to approved construction plans to uphold environmental sustainability and national security.
Dr. Oluyinka Olumide, the Commissioner for Physical Planning and Urban Development, conveyed this crucial directive during a routine inspection of the built environment along the Lekki/Ajah corridor on October 18, 2023.
Mr. Mukaila Sanusi, the ministry's spokesperson, reported that Olumide urged property owners and developers to ensure they obtain planning permits and rigorously follow the approved plans during construction.
He emphasized that doing so is vital to forestall the potential for demolitions.
Olumide expressed deep concern regarding the widespread disregard for physical planning laws across the state.
He made it abundantly clear that no exceptions would be granted when it comes to enforcing these regulations, as this is essential to create a habitable and sustainable built environment.
Furthermore, he took action by ordering the sealing and partial removal of non-compliant structures in various locations within the area.
Additionally, he issued a stern warning to the owners of structures situated under powerlines, granting them a two-week period to vacate.
The Commissioner also evaluated the efforts of the Ministry of Environment and Water Resources in clearing structures from drainage alignments in Ikota Villa Estate.
He stressed that compliance with planning permits is not only vital for environmental sustainability but is also a matter of national security.
Olumide underlined that individuals found constructing buildings without proper approval will not only face legal prosecution for infringing the law but will also have their structures removed.
Key government figures participated in the inspection, including the Permanent Secretary of the Ministry of Physical Planning and Urban Development, Mr. Oluwole Sotire, and the General Manager of the Lagos State Physical Planning Permit Authority, Mr. Kehinde Osinaike.