IMF, World Bank Stress Urgent Need to Address Global Economic Challenges Amidst Conflict, Climate Concerns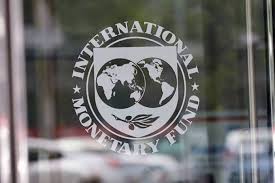 By Fatima Saka
In addressing the pressing challenges of climate sustainability and economic stability, both the International Monetary Fund (IMF) and the World Bank have emphasized the need to address the global economy's burdens, such as debt, inflation, and conflict, while also reducing poverty rates and mitigating the impact of climate change.
This important message emerged at the conclusion of the annual meetings held in Morocco on Sunday. During these meetings, some progress was made towards bolstering lending resources, although a new economic shock arising from the Israel-Gaza conflict presented a fresh challenge.
IMF member countries have pledged to increase their quota contributions by year-end to ensure that the Fund possesses the necessary lending capacity to respond to large-scale crises. However, they did not reach an agreement on a U.S. proposal that would have delayed changes to shareholding, potentially increasing China's influence, with further discussions planned in the coming months.
The World Bank's governing body approved a new vision statement aimed at creating a world free of poverty on a livable planet. This statement incorporates the institution's new mission to combat climate change and also endorsed new initiatives, such as the use of debt-like hybrid capital and a portfolio guarantee platform. These measures could together generate up to $100 billion in new lending over the next decade.
The carefully crafted agenda for the meetings was disrupted by Hamas' attack on Israel. IMF and World Bank leaders were slow to respond to the risks posed by the conflict, including higher energy prices, potential trade disruptions, and a potential refugee crisis.
While G20 finance leaders and the steering committees of both institutions failed to issue joint communiques due to disagreements over Russia's invasion of Ukraine, they notably did not mention the Middle East conflict, unlike the G7 democracies, which strongly condemned the Hamas attacks.
The new IMF outlook, finalized before the Israel-Hamas conflict escalation, anticipates a slowdown in global economic growth from 3.5% last year to 3% this year and 2.9% next year, a 0.1% point reduction from the previous 2024 estimate.
The forecast also indicates a decrease in global inflation from 6.9% this year to a still-significant 5.8% next year. Central bankers have signaled their willingness to cease interest rate hikes if conditions permit, with hopes that inflation can be brought under control without a severe economic downturn. IMF Chief Economist Pierre-Olivier Gourinchas described the global economy as "limping along, not sprinting."
The burden of heavy debt in advanced economies, including the United States, China, and Italy, was a recurrent theme during the meetings. Financial markets in recent weeks have driven up U.S. bond yields, causing Italian Central Bank Governor Ignazio Visco to observe that markets were reevaluating the term premium due to increasing investor nervousness about holding longer-term debt.
Joyce Chang, Chair of Global Research at JPMorgan, expressed it differently, stating, "The bond vigilantes are back, and the Great Moderation is over," referring to the two-decade era of relative economic stability before the 2008/09 financial crisis.
One policy area where this financial turbulence could have a cascading effect is the fight against climate change. Vitor Gaspar, head of the IMF's fiscal division, cautioned that current subsidies-based policies were failing to achieve net zero emissions. Scaling up these policies without carbon pricing to generate revenue would lead to an explosion in public debt.
Beyond the major developed economies, challenges such as higher policy rates, a strong dollar, and geopolitical uncertainties are compounding difficulties for the rest of the world.
Turkey drew attention as Finance Minister Mehmet Simsek presented a reform plan, with a primary focus on bringing down inflation. Analysts like Murat Ulgen, Global Head of Emerging Markets Research at HSBC, noted that addressing inflation is a key structural issue for the country.
Kenya is working to avoid falling into debt distress, with its central bank governor announcing plans to buy back a quarter of its $2 billion international bond maturing in June. This move resulted in a 1.2 cent increase in the value of the 2024 bond.
On a positive note, Zambia reached an agreement on a debt rework memorandum of understanding with creditors, including China and France. Progress on Sri Lanka's debt situation remained unclear, as it reported an agreement with the Export-Import Bank of China but faced challenges in negotiations with other official creditors.
The IMF's Global Financial Stability Report warned that high interest rates could put some borrowers in precarious positions. It estimated that about 5% of banks globally could be vulnerable to stress if interest rates remained high for an extended period, with an additional 30% of banks, including some of the world's largest, being vulnerable in a prolonged period of low growth and high inflation.
The ongoing Ukraine war, rising trade protectionism, and tensions between the United States and China are making consensus-building more challenging. Despite discussions ahead of the Marrakech meetings about revamping the IMF and World Bank to better represent emerging economies like China and Brazil, the actions taken during the meetings may delay these reforms.
Kate Donald, Head of Oxfam International's Washington DC Office, summarized the situation by noting, "The big theme this week is G7 countries papering over the cracks of shattered promises." She expressed concern that despite discussions on the need for billions of dollars to address poverty and climate breakdown, there was no sign of new financial commitments."
I hope this revision improves the clarity and flow of the article.