FUNAAB to empower farmer with agricultural innovative app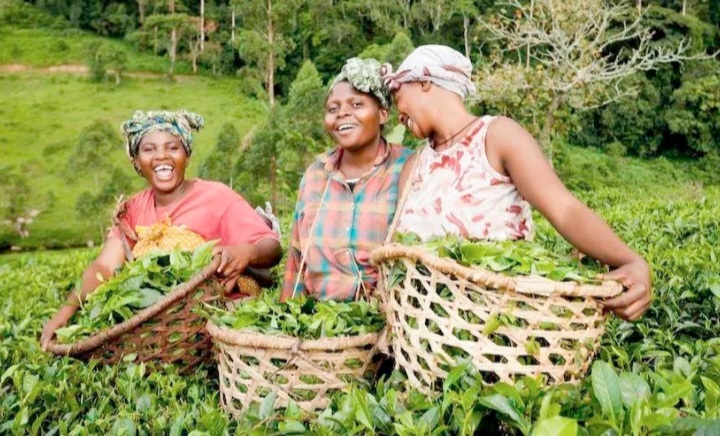 By Rashidat Oladele
Professor Adewale Dipeolu from the Federal University of Agriculture, Abeokuta, has highlighted the potential impact of an upcoming agricultural application in mitigating the effects of climate change on farming, especially in remote regions of Nigeria. This innovative app is set to benefit over 3,000,000 people.
Professor Dipeolu leads the Digital Financial Solutions for Farmers in Remote Communities Project, and he conveyed this message during a two-day workshop funded by the European Union, which took place at FUNAAB.
The workshop's primary focus was to discuss the outcomes of the group's baseline study on climate change's repercussions on agriculture in remote areas of Imo, Ogun, and Kwara states.
The event gathered 40 stakeholders in the agricultural sector, including representatives from government institutions, technical and vocational training institutions specialized in agriculture, research institutes, and governmental technology agencies.
Professor Dipeolu underscored the significant challenges that Nigeria's agricultural sector faces, including climate change, irregular rainfall, erosion, pest and disease outbreaks, and security concerns such as farmer-herder conflicts. These challenges have rendered farmers, especially those in remote rural areas, highly vulnerable.
He elaborated on the baseline study conducted across Imo, Ogun, and Kwara states, aiming to assess farmers' awareness of digital solutions to combat climate change.
The study also aimed to identify the challenges farmers encounter in adapting to these digital solutions, their affordability, and their comprehension of the technology.
Following the workshop, the team plans to compile the challenges identified in the field, which will serve as a blueprint for developing an application tailored to the needs of farmers, starting with those in Imo, Ogun, and Kwara states.
This application will be accessible in three languages: Yoruba, Igbo, and Fulani/Hausa, ensuring effective use by farmers across the country.
The primary beneficiaries of this initiative are rural farmers, with a particular focus on women and young individuals engaged in farming. The app is expected to enhance their day-to-day activities and potentially open doors to alternative livelihoods.
Additionally, local authorities, telecommunications providers, and officials in various Nigerian localities will receive specialized training in digital solutions.
This training will promote sustainable agricultural practices and offer alternative livelihoods to rural farmers, aiding their adaptation to the challenges posed by climate change. The project envisions benefiting over 3,000,000 individuals residing in rural communities.
The core objective of this project is to educate farmers about innovative agricultural practices through e-learning platforms that advocate sustainable farming techniques.
By equipping farmers with the knowledge to embrace new digital solutions amidst the backdrop of climate change, the project seeks to address the vulnerability faced by rural and remote farming communities.