Flooding: Ghana to Rebuild Submerged Communities with $13.4million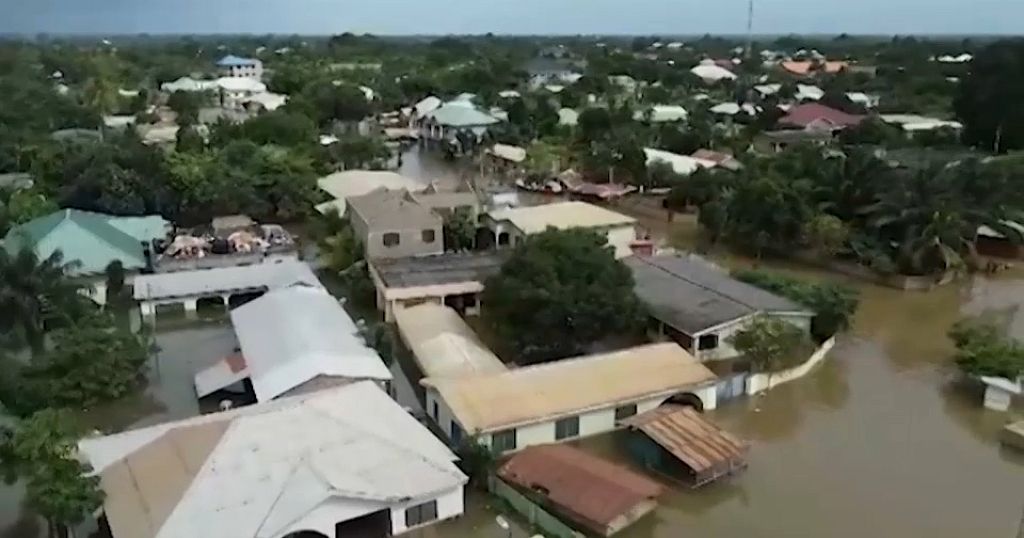 By Faridat Salifu
Ghanaian authorities say the country plans to allocate 160 million cedis ($13.4 million) for the reconstruction of submerged communities and to provide support to households that have been displaced by flooding.
This was announced by Ghana's Minister of Finance, Ken Ofori-atta in a statement via the ministry's website.
This is as the Ghanaian authorities also stated that the country will access climate finance to tackle the economic impacts of climate change.
This decision comes after 40,000 people were displaced due to the overflow of water from the country's largest hydroelectric dam.
According to the minister, the incident highlights the significance of climate policy and fundraising efforts to carry out initiatives that address challenges like drought, flooding, and other unfavorable weather conditions.
The Volta River Authority, which manages the Akosombo Dam in Ghana's Eastern Region, released water from September 15 to October 30 due to heavy rainfall that caused the dam to exceed its maximum capacity. As a result, communities in seven out of Ghana's 16 regions were impacted by the floods.
Ofori-Atta informed that the government was working in partnership with the Volta River Authority (VRA) to enhance the Akosombo Dam's adaptive capacity.
This collaborative effort aims to prevent such incidents from occurring in the future.