FG Launches CNG Buses, 7 conversion centers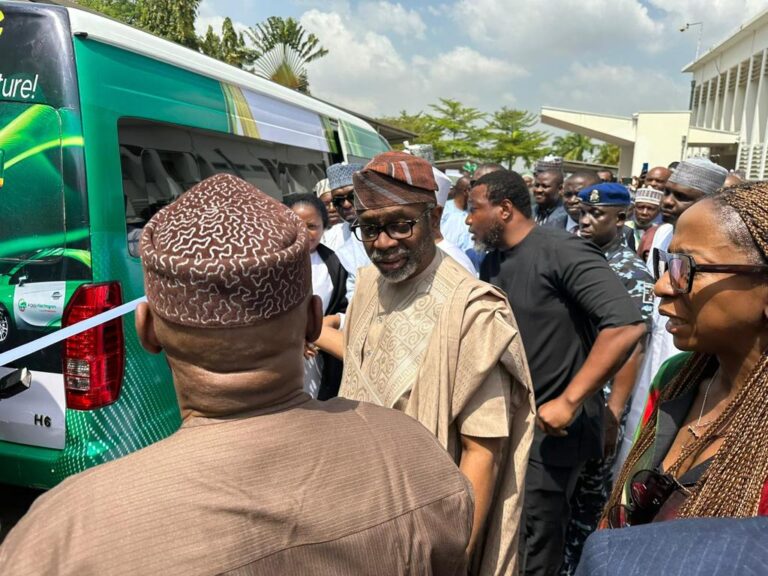 By Faridat Salifu
The Presidency has officially launched the Presidential Compressed Natural Gas Initiative (PCNGI) by unveiling seven conversion centers across Nigeria.
The Chief of Staff to the President, Femi Gbajabiamila, flagged off the initiative.
During the recent event, in Abuja the Chairman of the Presidential CNG Initiative Steering Committee, Zacch Adedeji, represented by Farouk Ahmed, CEO of the Midstream and Downstream Petroleum Regulatory Authority (NMDPRA), announced that the federal government has waived the Value Added Tax (VAT) on the purchase of CNG buses and is also seeking duty waivers for the value-chain.
Adedeji, who is also the chairman of the Federal Inland Revenue Service (FIRS), mentioned that the government plans to establish more conversion centers across Nigeria in the next two weeks.
He also shared that they will be waiving the Value Added Tax (VAT) on CNG purchases and seeking duty waivers for the value-chain.
The aim is to create a sustainable future by utilizing Nigeria's affordable and clean energy source, which is gas.
He emphasized that the CNG project is not only focused on vehicle conversion but also aims to create employment opportunities.
He highlighted President Bola Tinubu's strong commitment to both environmental sustainability and economic growth in Nigeria.
Adedeji urged Nigerians to view the buses as a symbol of a new beginning and a journey towards a future where the power of tomorrow starts today. Let's embrace this initiative as a beacon for Nigeria and an inspiration to the world.