FBRA urges Private Sectors on Sustainability Advancement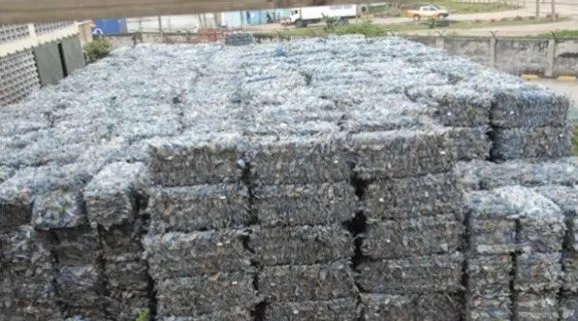 By Faridat Salifu
The Food and Beverage Recycling Alliance (FBRA) has called upon the private sector to take a more proactive role in advancing sustainability practices and aligning with industry standards in electronic waste management.
This call to action comes as part of the FBRA's commitment to supporting the Cleaner Lagos initiative and addressing pollution stemming from waste in the region.
FBRA Chairman, Ziad Maalouf, emphasized the pivotal role that producers, corporate entities, and consumers all play in reshaping Nigeria's recycling and waste management culture. He stressed that a collaborative approach between the public and private sectors, along with substantial investment and policy incentives, is fundamental to driving the adoption and compliance with recycling standards across industries.
Speaking at the 'Trash Talk' summit held recently in Lagos, Maalouf highlighted the importance of partnering with the government to organize the recycling workshop. He stated that this collaboration signifies FBRA's shared dedication to achieving a sustainable future with reduced packaging waste pollution not only in Lagos State but also beyond its borders.
Maalouf stated, "We are genuinely excited about the opportunity to collaborate, learn, and inspire change within Lagos State and Nigeria as a whole. Our goal to combat packaging waste pollution in Lagos by 2025 resonates with our stakeholders and partners. As a collective force, we believe our enthusiasm can translate into action, leading the way to a greener, cleaner, and more environmentally conscious Nigeria."
The 'Trash Talk' workshop convened stakeholders from the packaging and bottling industries, government agencies, and the recycling alliance. Its primary objective was to promote collective responsibility for packaging waste pollution in Lagos by assessing the current state of recycling in Lagos and defining the next steps toward achieving a cleaner Lagos.
Under the theme 'Beating Packaging Waste Pollution in Lagos By 2025,' the summit featured various educational sessions and presentations led by representatives from both the public and private sectors. Distinguished attendees included Ziad Maalouf, Chairman of FBRA; Mr. Babatunde Irukera, Executive Vice Chairman of the Federal Competition and Consumer Protection Commission, FCCPC; Dr. Dolapo Fasawe, General Manager of Lagos State Environmental Protection Agency (LASEPA); and Clem Ugorji.
Dr. Fasawe of LASEPA reiterated the government's commitment to promoting environmental responsibility in Lagos, emphasizing the collaborative efforts with FBRA to encourage private sector participation in packaging waste management. She emphasized the need to mirror the progress made in countries like Indonesia and Rwanda in waste management.
Commenting further on the workshop's objectives, Mr. Irukera from FCCPC stressed the urgency of sustainability discussions in today's global context. He called for concerted action among all stakeholders whose businesses impact the environment, including regulators, government bodies, civil society, financiers, the private sector, and others.
Several organizations participated in the summit, including the Food and Beverage Recycling Agency (FBRA), Bank of Industry, UNIDO, Sevenup Bottling Co, Lagos State Environmental Protection Agency (LASEPA), Lagos Business School, National Environmental Standards and Regulations Enforcement Agency (NESREA), Central Bank of Nigeria, World Bank, Zenith Bank, Nestle, Nigerian Bottling Company (NBC), Nigerian Breweries, Nigeria National Plastic Action Partnership (NPAP), and various others.
The 'Trash Talk' workshop marked a significant milestone in addressing e-waste issues and provided stakeholders with valuable insights and strategies to promote a cleaner and more sustainable Lagos. As participants return to their respective organizations and communities armed with knowledge and a renewed commitment to e-waste management, the region is poised to make substantial progress in reducing electronic waste pollution.