Bayelsa Rice Farmers Struggle Amidst Flood, Pest Threats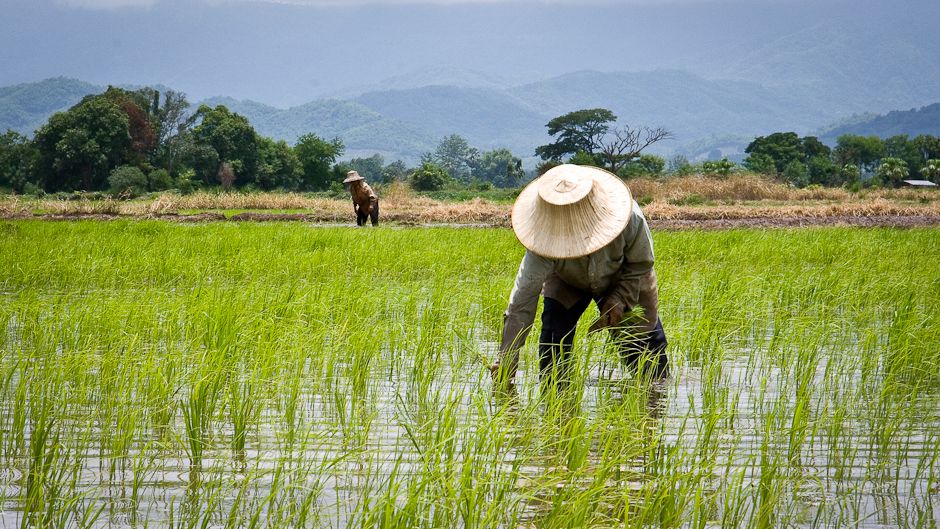 By Faridat Salifu
In a concerning turn of events, rice farmers in Bayelsa State are sounding the alarm over the looming threats of flooding and persistent pest attacks plaguing their farms.
With rising water levels in the nearby rivers, these farmers are beseeching the state government to implement urgent measures to safeguard their livelihoods from being washed away.
Mr. Ovieya Sini, the Managing Director of Ovieya Rice Farm, has recently raised a poignant concern, stating that the surging water levels have rendered access to his farm virtually impossible without the use of canoes.
He further lamented that, in addition to the constant threat of flooding, pest attacks have compounded their woes.
Moreover, the absence of functional processing facilities in Yenagoa has exacerbated the challenges faced by rice farmers in the state.
In an impassioned plea, Mr. Sini called upon the government to provide assistance in the form of pesticides and the establishment of processing facilities.
He believes that with the government's support, they can contribute significantly to rice production, not only to meet the demands of Bayelsa State but also to supply neighboring states within the Niger Delta region.
Emphasizing the potential of their land for rice cultivation, Mr. Sini underscored the need for government intervention to overcome transportation challenges inherent in their riverine terrain.
"Another challenge here is how to convey the farm produce to the upland for procession. You know; our terrain is riverine, but if the government can assist us with boats and other palliative measures, I think we can produce rice that can feed Bayelsa and other states. Our land is good for rice cultivation. I have invested many resources already in the farm, but if the government can assist with pesticides and tackle flooding in our society, we will have a bumper harvest," he passionately articulated.
The dire situation faced by rice farmers in Bayelsa State underscores the urgency of government intervention to protect this vital sector and ensure food security for the region.
As the farmers await a response from the authorities, they remain resolute in their determination to weather these challenges and continue their valuable contributions to the agricultural landscape of the state.