Arctic warming four times faster than rest of planet – COP28 President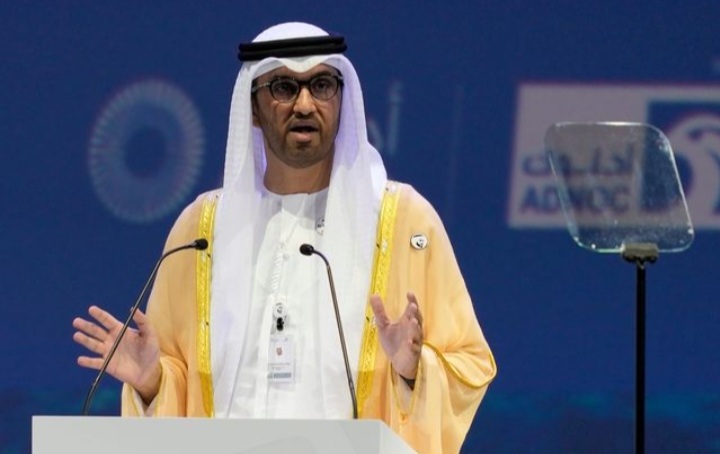 COP28 President Dr Sultan Al Jaber emphasized the critical impact of climate change on fragile Arctic ecosystems, citing that the region is warming approximately four times faster than the rest of the planet.
Addressing the Arctic Circle Assembly in Reykjavik, he urged nations to rally behind the COP28 Action Agenda in order to meet the objectives of the Paris Agreement.
"For the last 10 years, the Arctic Circle has been leading the conversation around the impact of the climate on fragile Arctic ecosystems," Dr. Al Jaber informed delegates. "This group has alerted the world to the accelerated warming in the Arctic."
The Arctic Circle Assembly, the most extensive annual international assembly on Arctic issues, has drawn over 2,000 participants from 60 countries. Attendees include the Chairman of the Arctic Circle, Ólafur Ragnar Grímsson, Iceland's Prime Minister Katrín Jakobsdóttir, Denmark's Foreign Affairs Minister, Lars Lokke Rasmussen, along with other global policy makers, indigenous leaders, scientists, and various stakeholders.
Dr. Al Jaber detailed the urgent need to reduce 22 gigatons of greenhouse gas emissions within seven years to limit global warming to 1.5°C. "This is a massive task that will require nothing short of global unity," he remarked.
Outlining the COP28 Action Agenda, he described it as a "practical plan of action" for global alignment on the Paris goals. Key areas of focus include speeding up the energy transition, addressing climate finance, emphasizing the protection of people and their livelihoods, and ensuring full inclusivity.
Highlighting progress, Dr. Al Jaber revealed that 85% of global economies have endorsed the COP28's objectives, including tripling renewable energy and doubling energy efficiency by 2030.
He also mentioned engaging with major energy producers to eradicate methane emissions by 2030 and target Net Zero emissions by 2050.
Financial support for climate initiatives was another critical point raised by Dr. Al Jaber. He called for the realization of the $100 billion commitment to developing nations, replenishing the Green Climate Fund, increasing adaptation finance, and establishing loss and damage funds.
Additionally, he emphasized reforms in multilateral development banks to make climate financing more attainable and the role of market mechanisms in driving private sector investment.
"At the heart of all our efforts on climate action is our collective goal of protecting people, lives, and livelihoods," he asserted, highlighting the central themes of the COP28 agenda. He urged countries to endorse the COP28 declarations on sustainable agriculture and climate health.
Emphasizing inclusivity, Dr. Al Jaber stated, "COP28 will welcome all voices, representing all points of view." He added, "From the Arctic to Asia, from Africa to the Americas, this COP must deliver for everyone, everywhere."
COP28 President also commended Iceland for their innovation in geothermal energy, noting the nation's role in establishing the world's largest direct air capture facility.